Costa Concordia • Saturday September 22, 2018, 7:30PM
Trianon Theatre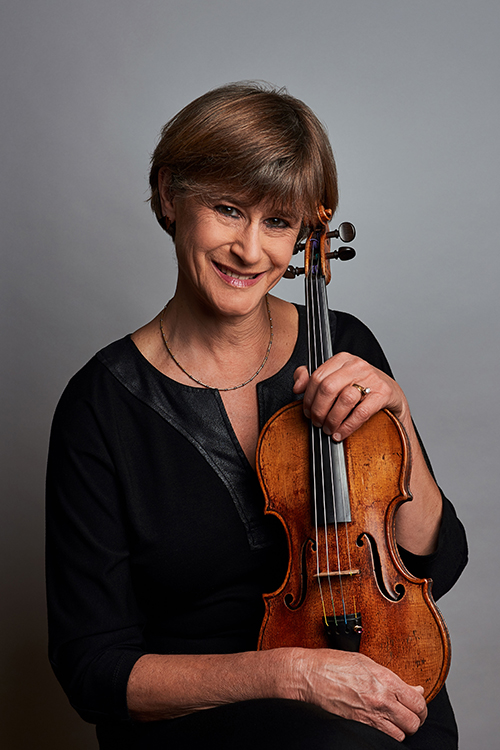 Claudia Bloom, violinist
W.A. Mozart Overture to Don Giovanni
Bloomer Deussen Trinity Alps
Jeffrey Nytch Concerto for Violin and Strings, "Costa Concordia" west coast premiere
Harty Fantasy Scenes from an Eastern Romance
Beethoven Symphony no. 2, op. 36
Points of interest:
A true story – of the Hungarian violinist who helped save others, then lost his life trying to retrieve his beloved violin – inspired Jeffrey Nytch to write the Costa Concordia concerto
An early critic described Beethoven's joyful and exuberant 2nd Symphony as "a repulsive monster, a tail-lashing serpent"
Bloomer Deussen's inspiration, the Trinity Alps wilderness in northwestern California, contains the state's snowiest spot and North America's greatest number of conifer species
---
Lost Coast • Saturday November 3, 2018, 7:30pm
Trianon Theatre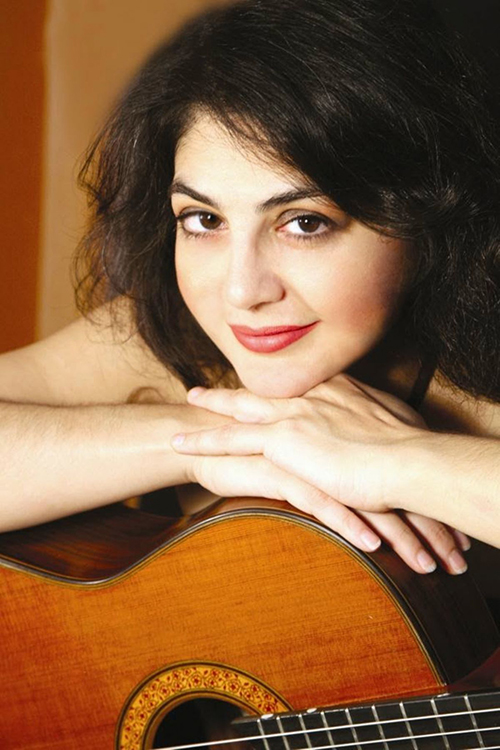 Lily Afshar, Guitarist
Rodrigo Concierto de Aranjuez
Grieg Holberg Suite
Cavaterra Lost Coast
W.A. Mozart Symphony no. 31, "Paris"
Points of interest:
The first woman in the world to be awarded a Doctor of Music in guitar performance, Persian born Lily Afshar bridges gaps of culture and distance through her passionate performances.
Jeremy Cavaterra's sonic description of California's northern coast was so popular at its premiere in 2017, the orchestra is performing it again.
In Mozart's time a symphony's last movement was expected to start loudly. Instead, Mozart "began mine with … violins alone, and after eight bars made a forte. When [the audience] heard it began piano everybody said, "hush," till the forte came, and then they all clapped like fury"
---
Three Olympians • Saturday February 9, 2019, 7:30pm
Trianon Theatre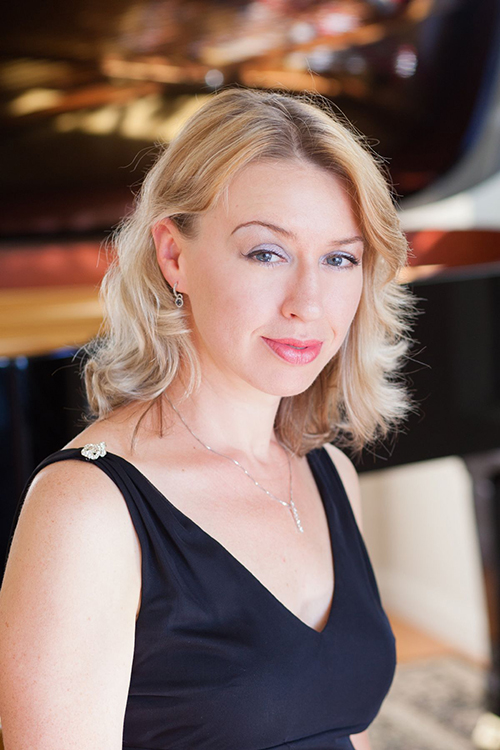 Natalya Lundtvedt, Pianist
Pfitzner Scherzo
Beethoven Piano Concerto no. 2
Peter Boyer Three Olympians
Saint-Saens Symphony no. 2, op. 55
Points of interest:
Peter Boyer, orchestrator of film scores for all the major movie studios, used a variety of string techniques in creating three "mini portraits" of Greek gods for Three Olympians
Beethoven's Piano Concerto no. 2 was written before his Piano Concerto no. 1 and is his most "Mozartean" concerto – the bouncy last movement has a main theme that sounds Hungarian
French composer Camille Saint-Saens (b. 1835) made 179 trips to 27 countries, even visiting San Francisco's 1915 Panama-Pacific Exposition where his "Hail! California" for wind band premiered.
---
Spring Rhapsody • Saturday April 27, 2019, 7:30pm
Trianon Theatre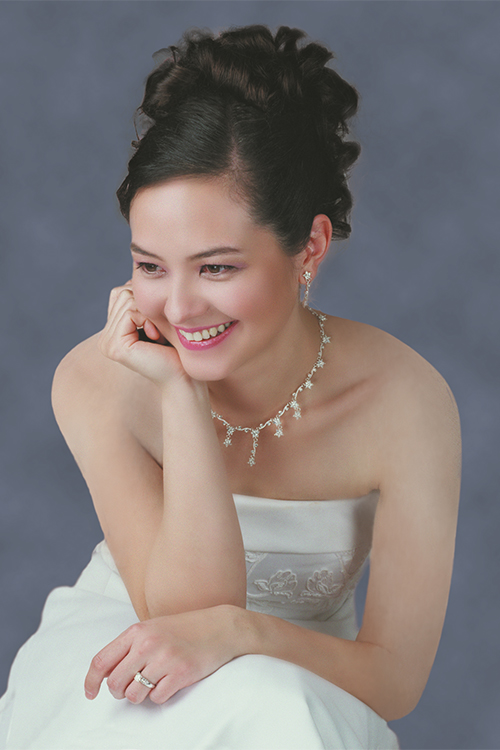 Sandra Wright Shen, Pianist
John Rutter Suite for Strings
Gershwin Rhapsody in Blue
Mendelssohn Rondo Brillant, op. 29
Sibelius Excerpts from Pelleas and Melisande Suite, op. 46
Haydn Symphony no. 82, "L'Ours"
Points of interest:
John Rutter's music is so popular in Britain he was commissioned to write music for Queen Elizabeth's Golden Jubilee, and for the wedding of Prince William and Catherine Middleton
Rhapsody in Blue has become an American icon – it was performed simultaneously by 84 pianists at 1984 Los Angeles Olympic Games, and forms part of the branding for United Airlines
Haydn's Symphony no. 82 was premiered in Paris by mulatto conductor, Joseph Bologne, Chevalier de Saint-Georges. The low notes starting the last movement inspired its nickname, "The Bear"
---
Mollicone and Mendelssohn • Sunday May 19, 2019, 3:00pm
Heritage Theatre, 1 W. Campbell Ave., Campbell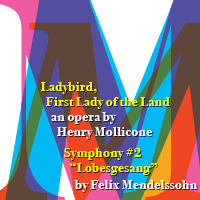 Mission Chamber Orchestra of San Jose, San Jose Symphonic Choir, Bay Shore Lyric Opera
Lady Bird: First Lady of the Land by Henry Mollicone,
libretto by Sheldon Harnick (Fiddler on the Roof)
Symphony no. 2, "Lobgesang" by Mendelssohn
Points of interest:
The Washington Post called Henry Mollicone "One of the most distinctive American opera composers".
Issues revolving around civil rights during the 1960's, when Lady Bird: First Lady of the Land takes place, are still relevant today.
Mendelssohn's Symphony no. 2 was written in celebration of the 400th anniversary of the Gutenberg printing press. It consists of three purely instrumental movements and 10 short choral movements. Mendelssohn called it "A Symphony-Cantata on Words of the Holy Bible, for Soloists, Chorus and Orchestra".
---
Music of Portugal • Sunday June 9, 2019, 3:00PM
Five Wounds Portuguese National Church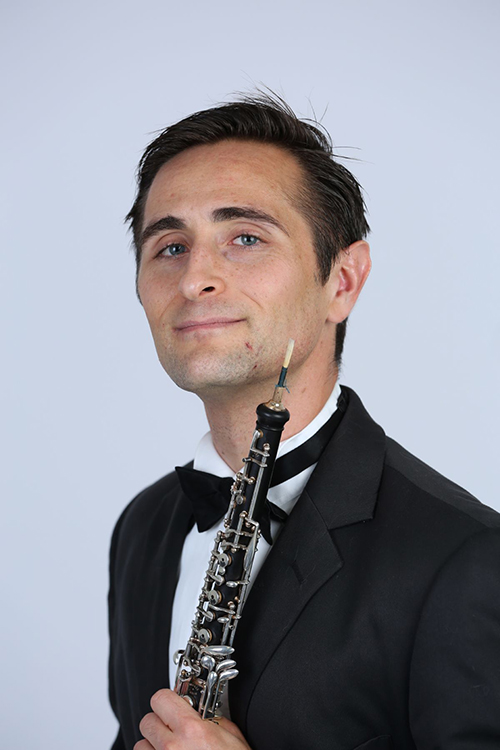 Robert Scott, Oboist
Sérgio Azevedo Concertino d'Estate for oboe, strings, and percussion
Francisco Lobao, Tenor
Verdi La donna e mobile
di Capua O sole mio
Giordano Amor ti vieta
Puccini Recondita armonia
Denza Funiculi, funicula
Luís de Freitas Branco Symphony no. 1
Points of interest:
Five Wounds Church was completed just a little over 100 years ago and built in the style of European churches. In the mid-1920s, Italian-born and Vatican Gallery-trained Rev. Luigi Sciocchetti (1878–1961) was commissioned to paint the interior murals above the main altar. Father Sciocchetti had been banished from Italy by Mussolini and immigrated to San Jose in 1925.
Sergio Azevedo has written two concertos for oboe, a Spring concertino and a Summer concertino, and plans to write both Autumn and Winter concertinos, patterned on Vivaldi's Four Seasons for solo violin and strings.
Luís de Freitas Branco (1890–1955) was a Portuguese composer, musicologist, and professor of music who played a pre-eminent part in the development of Portuguese music in the first half of the 20th century.
---